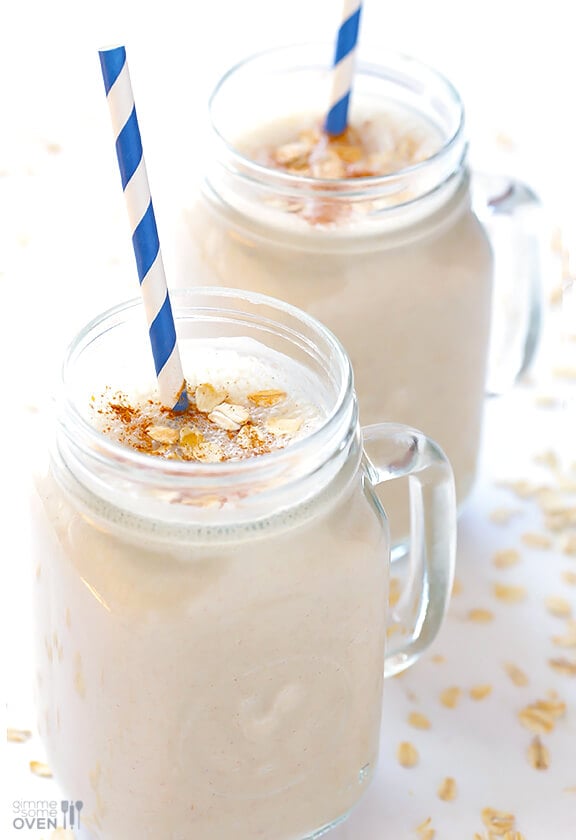 Oh man, I am way late to the adding-oatmeal-to-your-smoothies party.
(Seriously, how did I miss this?!)
But whatever, better late than never because I've got an oatmeal smoothie recipe to share with you today that literally tastes just like an oatmeal cookie. But this one is minus the guilt because it's made with healthy everyday ingredients, that also happen to be vegan and gluten-free.
I know I've never said this before, but you've gotta try it. ;)
I've been making this smoothie all week as a little treat after my morning workout, and it feels exactly like that — a treat.
All of the ingredients in it are totally good for you. But when combined together, they taste like the most decadent sweet dessert, thus also making this one of those smoothies that you could enjoy just about anytime of the day. Here's how to make it: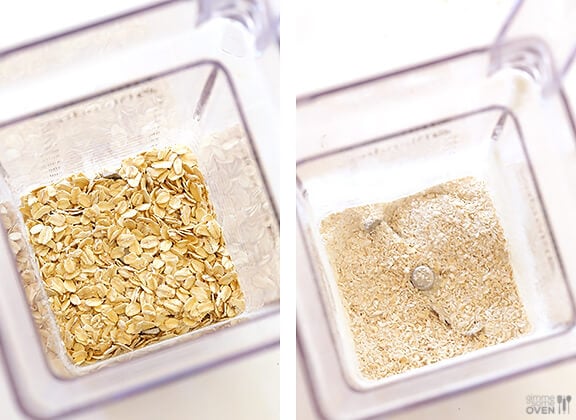 The key to using oats in your smoothies is to ground them up first. Just pop them in your blender and pulse about 3-5 times until they're nice and smooth. (It takes 2 seconds!)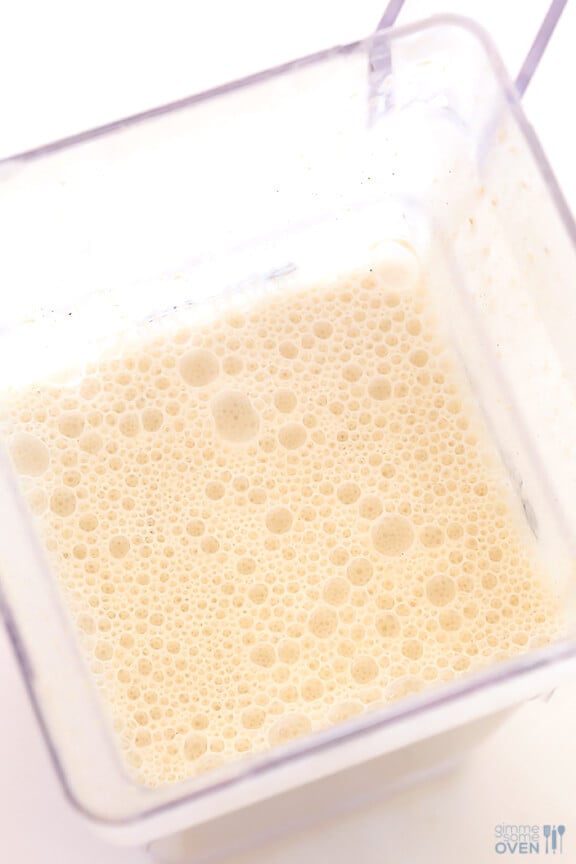 Then add in the rest of your ingredients — including the vanilla and spices that will have it tasting extra oatmeal-cookie-ish, and pulse until smooth.
The result will be one delicious smoothie that will give you lots of fiber and energy to get through the day. And it can even satisfy those cookie cravings if you're looking for a healthier alternative.
Hope you enjoy it as much as I do!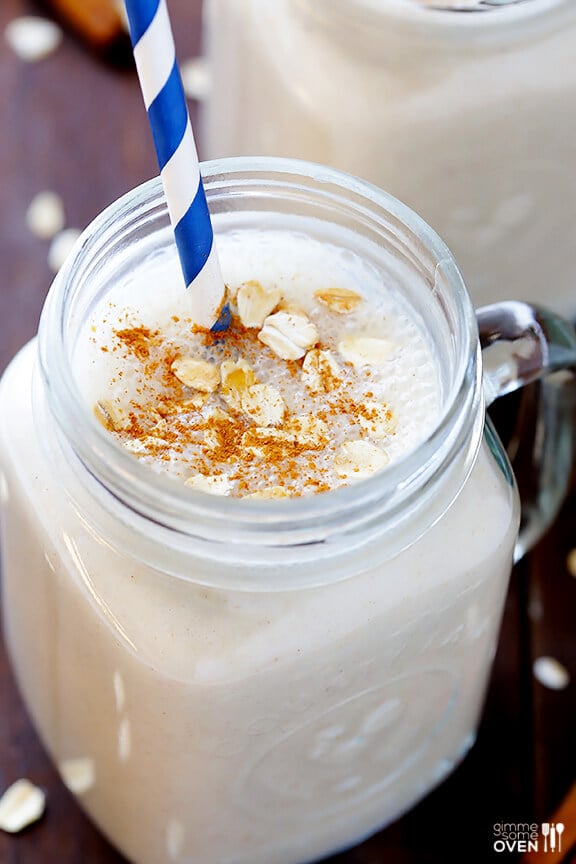 If you make this recipe, be sure to snap a photo and hashtag it #GIMMESOMEOVEN. I'd love to see what you cook!