A simple, healthy weeknight recipe for baked cod coated in parmesan cheese and drizzled with lemon juice. Low carb,
keto
friendly, and gluten free.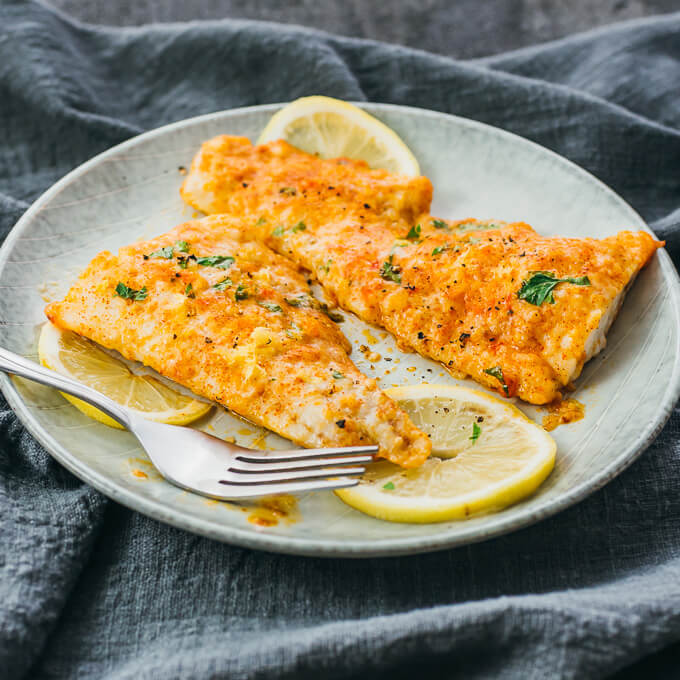 This recipe is for anyone who finds themselves always making the same chicken dinners every night. You want to break out of the rut, and to expand your repertoire into other meaty entrees. If you like seafood, this lemon baked cod is an excellent choice for a first foray into making fish dinners — all of the cooking is left to the oven, making it a breeze — and it tastes deliciously lemony with parmesan cheese flavors.
It's fast to make as well, taking only 30 minutes total for prep time and baking, so you can add this to your weeknight dinner rotation. I call this a "pantry dinner" since you don't need much in the way of fresh ingredients: the cod can be bought frozen and then thawed, paprika is a dried spice, finely grated parmesan cheese is usually in abundance in my cheese drawer, and I always have butter and garlic cloves readily available.